Welcome
The City of Winter Garden hosts and/or sponsors several Special Events that occur annually. The most up to date information can be found on the Special Events page or by visiting the City's Event Calendar.
---
After-Hours Numbers - Dial 911 for Police/Fire/Medical Emergencies
Broken Pipes/Water Emergencies:
321-436-4559

Note: For Water Billing
Questions, Please Call:

407-656-4100, Mon-Fri 8am-5pm
Garbage Issues
407-656-4111 x2012
Mon-Fri 7:30am-4:30pm
Police Department:
407-656-3636
Fire Department:
407-877-5175
---
VOTE FOR DOWNTOWN WINTER GARDEN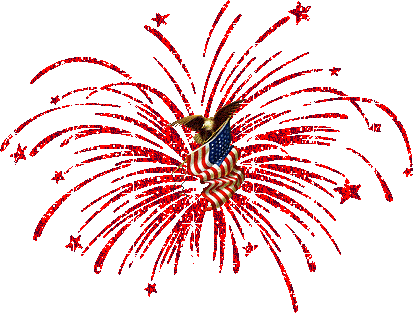 The Orlando Sentinel is holding an online vote for the best downtown in all of Central Florida.  We know that our downtown is "the best downtown" and we want to make sure everyone knows.  We are currently up against the City of DeLand for this honor and we know you want to be able to say that Winter Garden is the BEST.  So here is what you do – you, your relatives, friends and anyone else you know including those, with whom you do business, need to go to the following link and VOTE FOR WINTER GARDEN!!
Click here to VOTE for Winter Garden
You can vote once every day on any internet enabled device – phone, i-pad/tablet, laptop, computer, etc.  You have to get out the word because Winter Garden has the best downtown.
__________________________________________________________________________________________________________________________________
Election Information for 2014
Click Here for more information.
Road Construction & Closure Announcements
As part of the ongoing E. Plant St. project, 9th St. from Center St. to Plant St. will be temporarily closed beginning Thursday, Oct. 24, 2013, to Nov. 22, 2013, prior to the Thanksgiving holiday. Click here for a map of the detour route. The proposed improvements along 9th St. include water main, sanitary force main, storm water, and paving improvements.
Tremaine St. (Highland Ave. to Lakeview Ave.) and Lakeview Ave. (Plant St. to just south of Tremaine St.) - Closed every Saturday from 7:45 am to 2:00 pm for the Farmer's Market.
Plant St. (Highland Ave. to Woodland St.) - Closed the third Saturday of every month between 4:00 pm and 9:30 pm for the Cruz-n-Car Show.
---
| | |
| --- | --- |
| The City of Winter Garden Newsletter is produced for the City households and businesses three times a year: Spring (January), Summer (May) and Fall (September). Its purpose is to provide public awareness and information articles, announce large special events in the City and advertise City Recreation and Parks programs. Copies can be found at various historic downtown merchants on Plant Street, City Hall and the West Orange Chamber of Commerce. | |
| | |
---
News You Can Use
---
City Approves New Sign Code

The City's new sign code (Chapter 102) was adopted by the City Commission on May 23, 2013. Click Here to view the New Sign Code
Please contact Tanja Gerhartz at 407.656.4111 ext. 2308 or tgerhartz@cwgdn.com  with any comments or questions.
---
Florida Hospital Groundbreaking
On September 17, 2013, the City Commission gathered to break ground alongside Florida Hospital staff at their new health campus site near Fowlers Grove. We're excited to welcome this Florida Hospital project to the Winter Garden community!